Oia Santorini Villas for Rent, Santorini Villa Armonia
VILLA ARMONIA, OIA, SANTORINI 2 - 5 PERS / 60m2
Enjoy relaxing moments in total privacy at the external jacuzzi that is situated on the terrace of the villa and let the magic of the Caldera's majestic view free your senses and imagination. Very few Santorini villa rentals provide you with such an excellent accommodation package.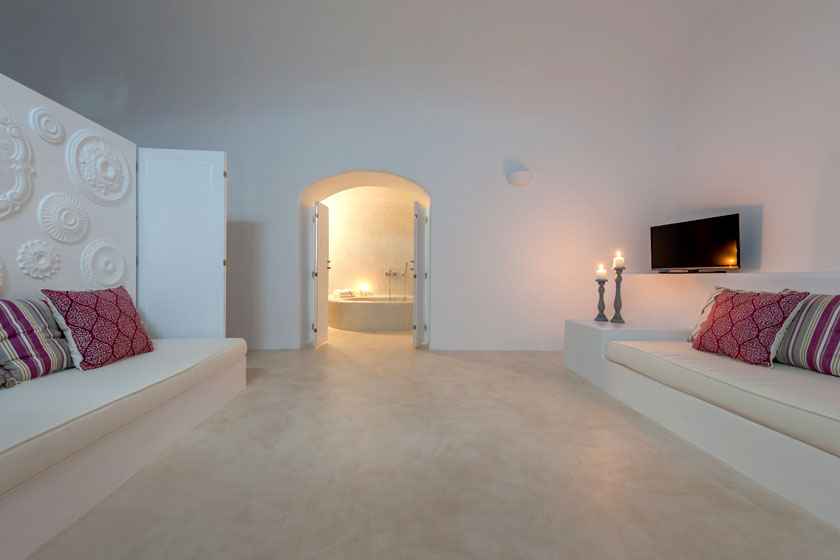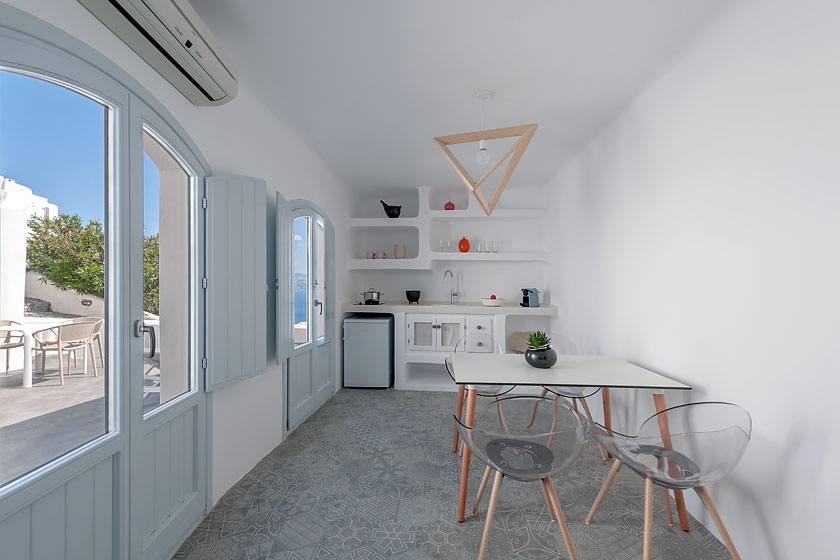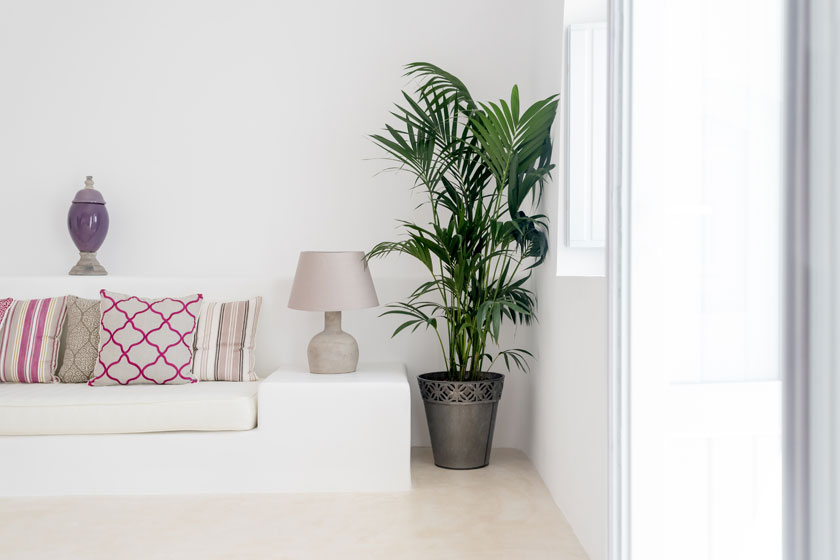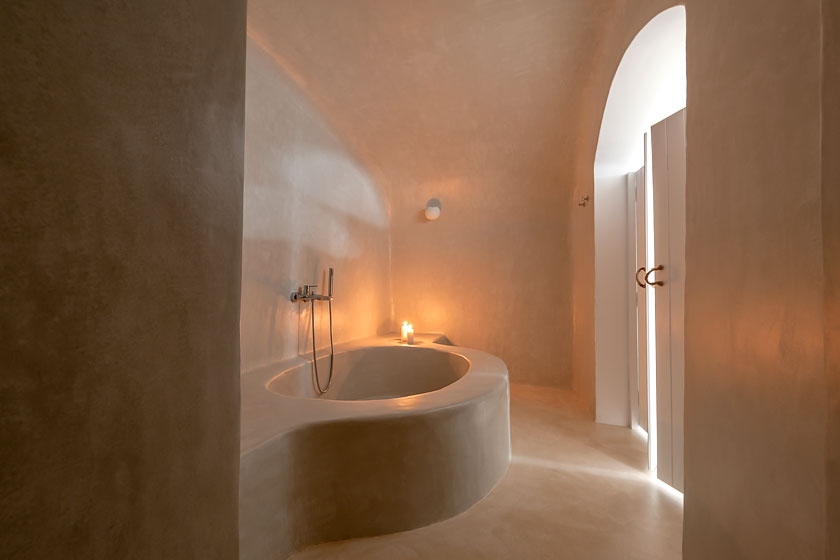 interior views
Villa Armonia is probably one of the most beautiful villas in Oia Santorini. This villa is a proper architectural gem, equally externally and internally. The decoration was carefully selected in order to be pleasant to the eye and functional. Good taste, functionality, and fabrics of the finest quality, make Villa Armonia one of the top Santorini private villas.
Also, Villa Armonia is rather spacious, and its 60sqm can comfortably accommodate up to 5 people. Probably its most impressive spot is the spacious external jacuzzi situated on the terrace. Enjoy breathtaking views of the Caldera and the Aegean Sea with style and in a totally private environment.
Overall, it is a top choice among Santorini villas to rent. It is an ideal accommodation option for families, groups of friends or couples who expect to stay at a very comfortable, spacious, classy villa that can offer them plenty of relaxing moments of total privacy!
Facilities, Services & Amenities
kitchen with fridge and all the necessary cutlery (filter coffee maker, espresso coffee maker, boiler, toaster)
living room with two built sofas that turn into beds
bathroom
private, external and heated jacuzzi (terrace)
spacious terrace with outstanding Caldera and the Aegean Sea views
A/C
TV
telephone
free cable and wireless internet (WiFi)
security box
hair dryer
bathrobes
towels
cosmetics
daily room service
daily tοwel change
linen change every two (2) days
kid's bed (upon request)
Our guests can also use the facilities and services of Hotel Anemomilos. They are analytically explained in the Services and Facilities page.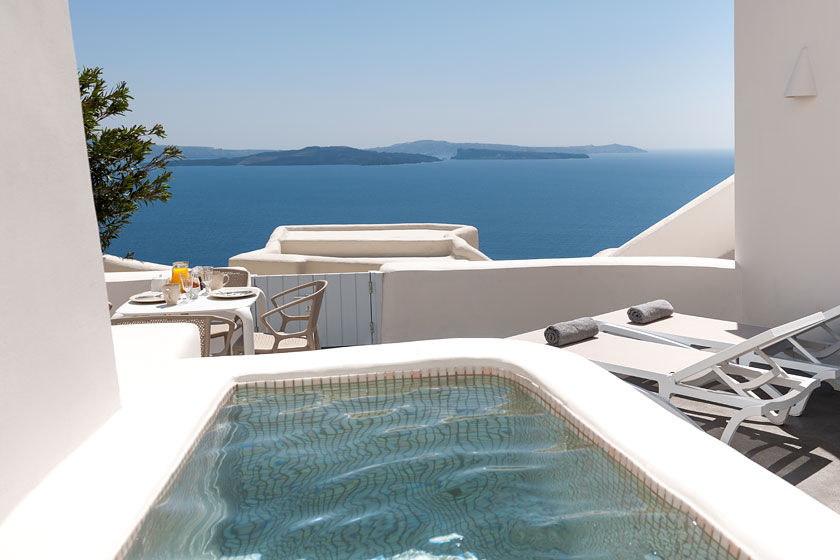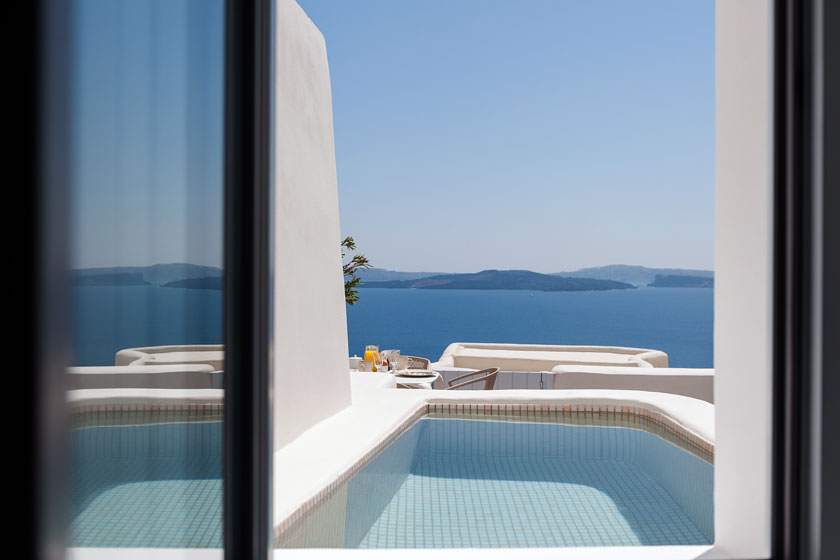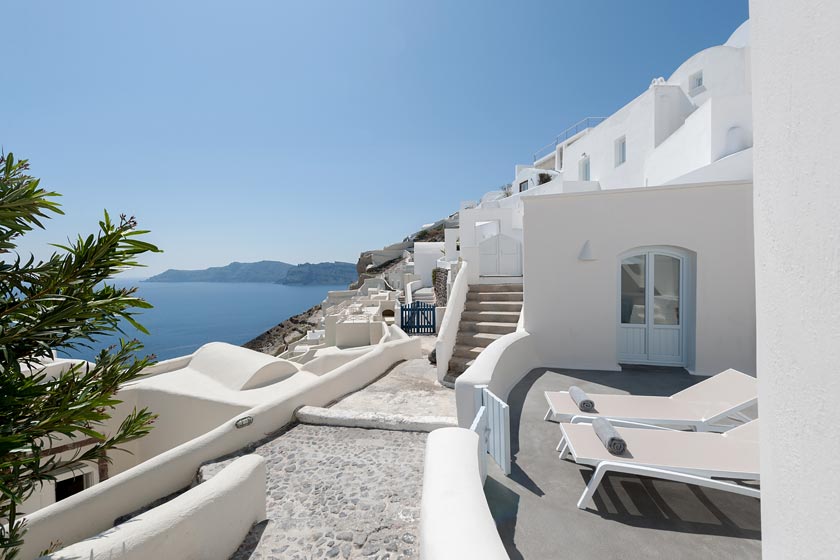 EXTERIOR views
MH.T.E No (tourist companies register): 1167Κ91001093601